Technology + Interwoven Identities + The Future of Fashion
¡Past, present + future collide this Milan Fashion Week at spectacular Palazzo Morando! Drawing inspiration from the global-local-collaborative spirit that defines the exhibition, fashion, art, and technology converge into an inspiring tapestry of future-forward  creativity and inclusivity.
From interactive garments to sustainable materials, traditional craft to trailblazing digital experiences, ¡GloLoCo! offers a glimpse into the exciting possibilities that lie ahead for fashion + the arts through a pop-up exhibition + series of talks + industry events.
At the heart of ¡GloLoCo! are the debut collections of five emerging designers scouted by the Afro Fashion Association: Rahel Ercolini, Khalifa Omar Farhat, Rachel Tay Za, Udeesha Singh, and Amina Vanneling. These designers, with diverse origins but a shared Italian connection, infuse their creations with unique lived experience and a rich mix of cultural perspectives and techniques.
The collections enter into conversation with a spectacular array of interactive and innovative platforms and artwork thanks to a collaboration with Red-Eye Metazine.
For the first time ever at Milan Fashion Week, visitors can personalize their favorite Afro Fashion looks through a partnership with digital fashion startup GN3RA, co-creating and sharing new outfits featuring the designers' garments and textiles or even dressing up hyperreal avatars they can use across digital worlds.
SPIN.FASHION, a phygital retail infrastructure and marketplace, joins this innovative journey by creating digital twins of the featured garments. Visitors can try on the outfits in augmented reality, collect pieces, and upload photo memories, bringing the future of circular fashion closer to the audience and fostering a sense of community.
Artisan NFCs from CHROMAKAIROS upgrade the QR experience into a ritual of connection, letting visitors interact with the pieces or learn more about the designers simply by touching their phone to the jewel. RED-EYE brings ¡GloLoCo! into the metaverse for viewers around the world to experience.
The future of fashion is interactive! For this edition of Afro Fashion Week, we're excited to offer a series of free workshops, talks and buyers' events to round out the ¡GloLoCo! exhibition's public program.
Talk: The Future of Fashion
11.00 – 12.00
Wed. Sept. 20th
Presentation free & open to the public
Fashion is on the cusp of incredible transformation. As digital technologies expand the horizons of the industry, we meet with three groundbreaking digital fashion innovators to discuss what's to come. Featuring Lorenzo Albrighi and Eliana Kuo, cofounders of SPIN.FASHION, in conversation with Lili Eva Bartha, founder of GN3RA. Moderated by Gloriamaria Cappelletti of RED-EYE and Michelle Francine Ngonmo, founder of the Afro Fashion Association.
Workshop: Digital Fashion Launchpad
15.00 – 17.00
Wed. Sept. 20th
Workshop free & open to the public
Jumpstart your exploration in digital fashion in this interactive workshop! Personalize the garments featured in this edition's Afro Fashion showcase using GN3RA, learn how to create AR environments using iPad technology and the Apple CLIPS app, and more. No previous technical or design experience needed. Come create with us!
Workshop: Upcycled Weaving
11.00 – 12.30
Thurs. Sept. 21st
Workshop free & open to the public
Regional Realities: Fabriqué en Africa
14.00 – 17.00
Fri. Sept. 22nd
Workshop free & open to the public
Explore realities from South Africa and Cameroon in this meet-and-greet event open to buyers and the public. Featuring SS/24 collections from Michael Ludwig Studio, the BAM Collective, and Refuse Clothing, as well as an upcycled denim collection from Laba Douala Free Academy of Fine Arts.
Afro Fashion Emerging Designer Showcase
Scouted by the Afro Fashion Association, these emerging designers share a connection to Italy while also celebrating their individual origins from countries throughout the world.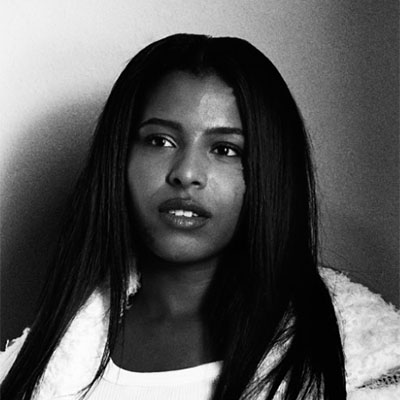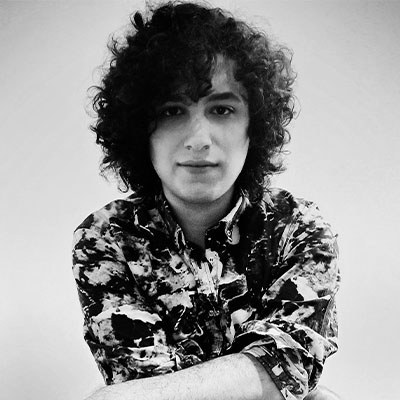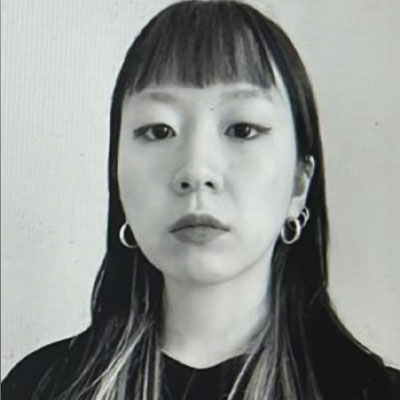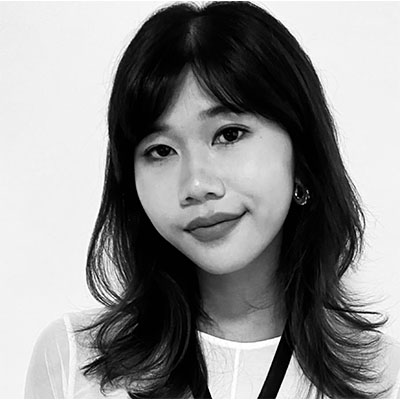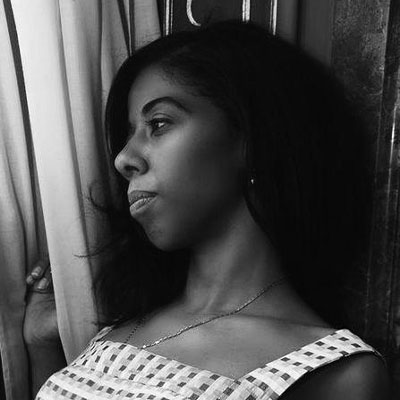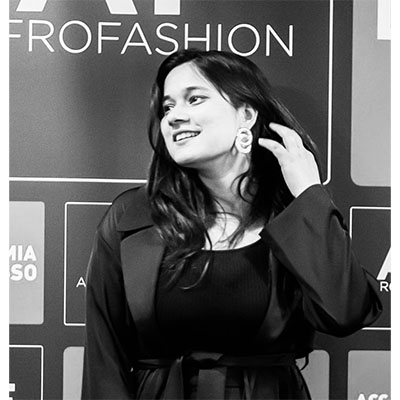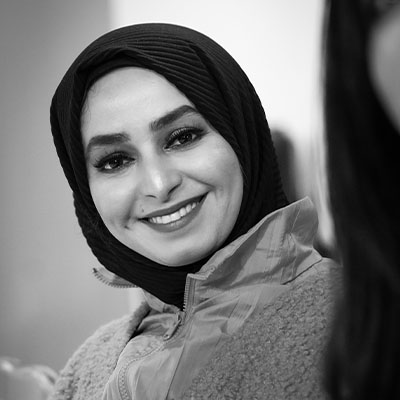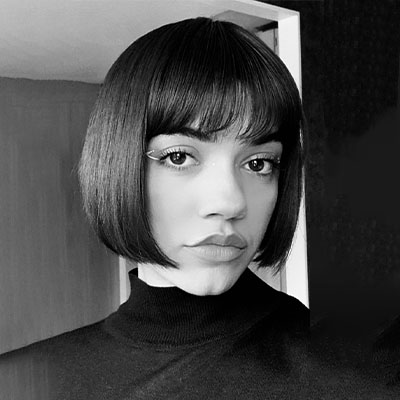 The exhibition also features stunning digital media and interactive works by BIPOC digital artists Rory Scott and Serwah Attafuah, curated by Red-Eye Metazine. Their creations explore the future of fashion and diversity in a new digital era, making the case for a more inclusive and fascinating future.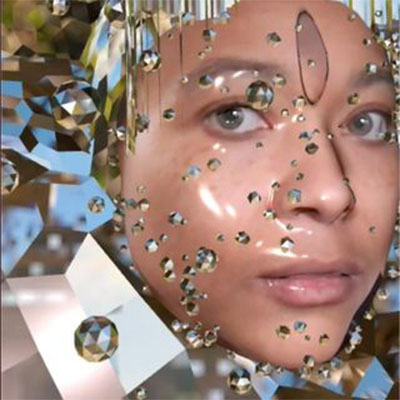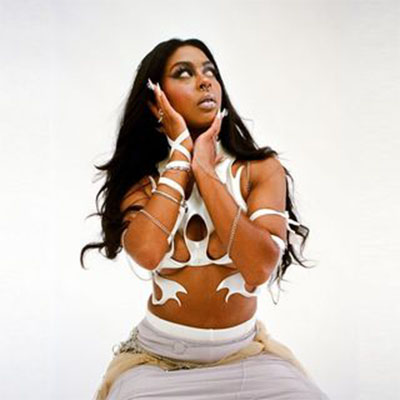 Collections from three rising stars in South African fashion design, plus the Second Chance Bag project and upcycled denim pieces from the students of Laba Douala Free Academy of Fine Arts in Cameroon.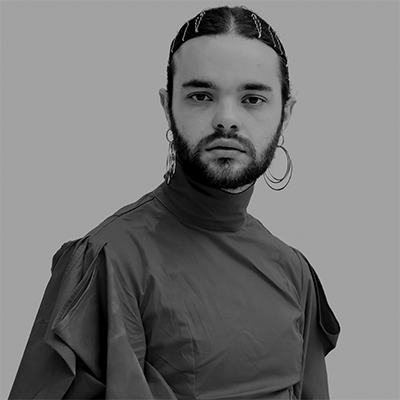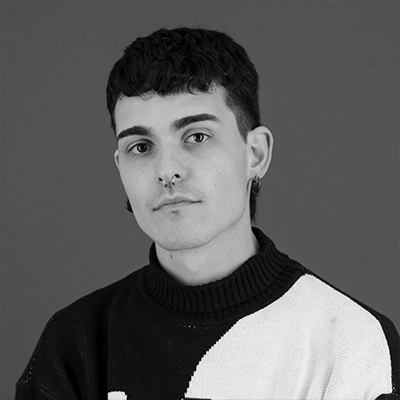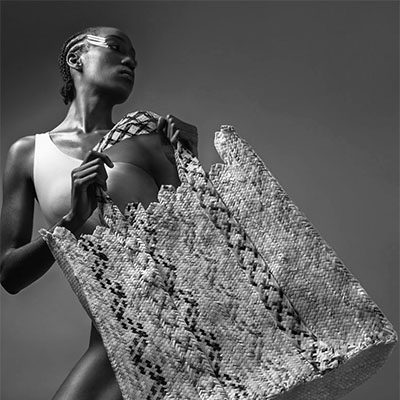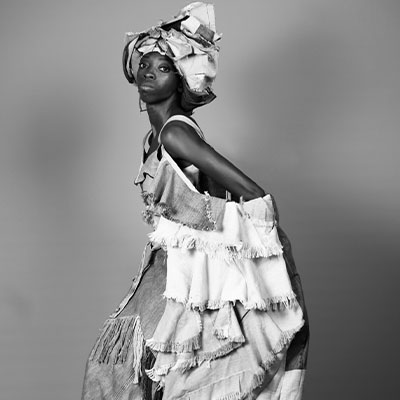 GN3RA
Personalize your favourite looks from among this edition's Afro Fashion Designer Showcase!
The AFRO FASHION ASSOCIATION is a Black-led volunteer-driven non-profit organization working since 2015 to build a more inclusive future of fashion through mentorship, production, and showcase opportunities for Afro-descendant and Afro-inspired emerging designers. Their recent global initiative, the BLACK CARPET AWARDS, celebrates diversity and inclusion in the global community.
SPIN.FASHION is a phygital retail infrastructure and marketplace for fashion and culture. With its 3D immersive experiences, it connects physical and digital fashion, fostering a circular and immersive retail experience.
RED-EYE is a cultural platform and an integrated creative agency known for its expertise in digital innovation and image-making. As curators of the world's first Web3-native metazine, they bring a wealth of experience in luxury and fashion communication, tech XR solutions, creative direction, and partners to ¡GloLoCo!
GN3RA is a digital outfit customization platform, where anyone can alter and design digital outfits without tech or fashion skills and wear them immediately on avatars to explore virtual worlds, or in Augmented Reality, in just under 10 minutes. GN3RA`s mission is to elevate digital self-expression to new heights through collective and democratic creativity.
CHROMAKAIROS is a techno•alchemy research center in Milan specializing in the design of artisan objects and experiences that bridge physical and digital worlds.