A talent scouting program for Afro-descedent and Afro-inspired designers working in Italy and worldwide, bringing top talents to the global stage at Milan Fashion Week. Selected designers participate in our mentorship program, with access to the Afrofashion showroom and production ecosystem.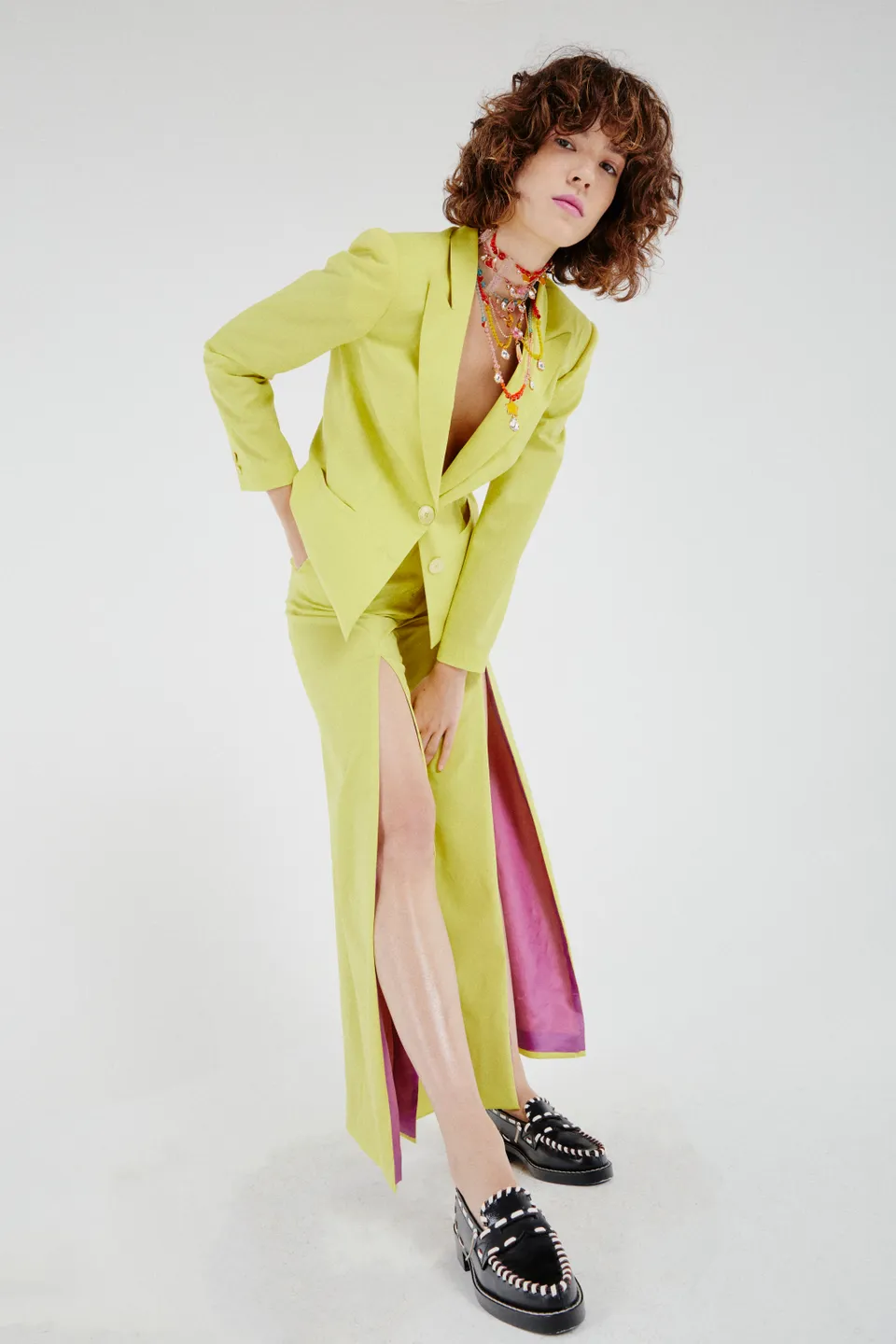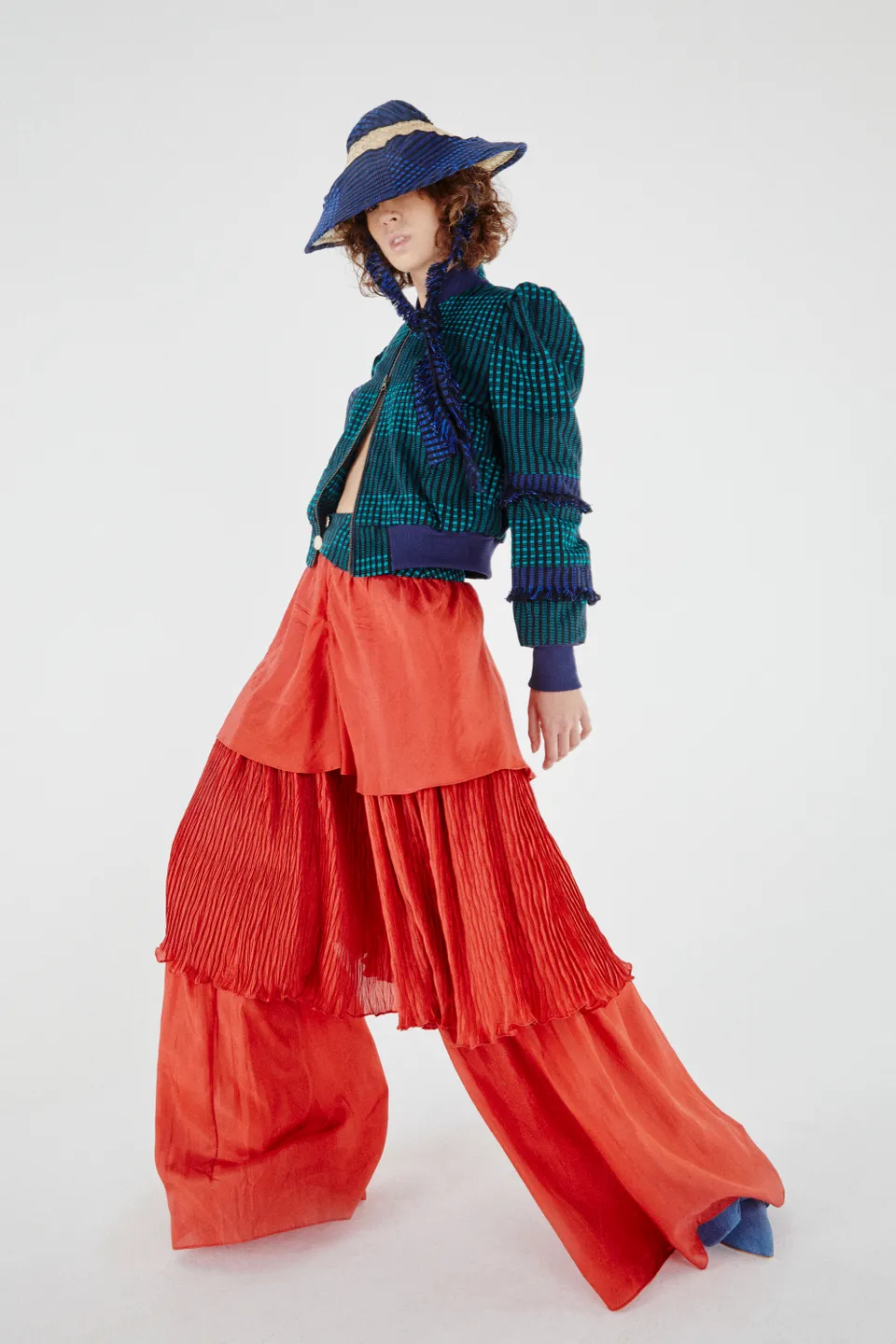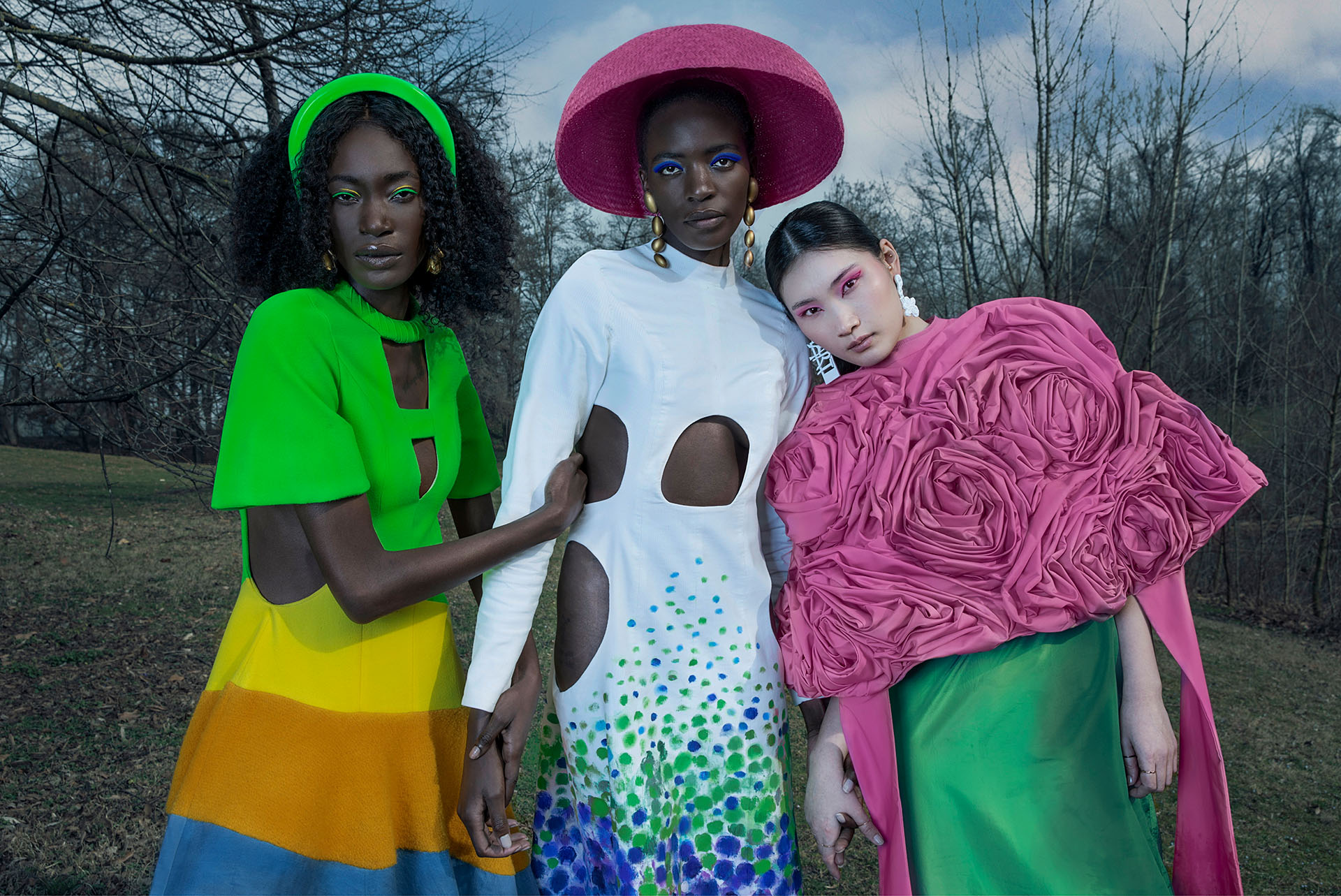 Fab 5
We Are Made in Italy
The Fab 5 Bridge Builders are five Afro-descendent designers living and working in Italy, discovered and brought to international attention by the Afro Fashion Association and supported by the mentorship of renowned designers Stella Jean and Edward Buchanan.
Highly covered in the international press, this provocative gesture highlighted the issues of access and representation that exist for Black designers in the Italian fashion industry. In a rapidly changing country and world, "Made in Italy" is not a question of colour but of know-how and talent. 
This project launched at the September 2021 Milan Fashion Week, when the Fab 5 Bridge Builders became the first dedicated showcase of Afro fashion to ever be listed in the official calendar of events by the Camera Nazionale della Moda Italiana. It continues with annual editions and has also expanded into an annual international project of cultural exchange called the Fab 5 Bridge Builders International.
Fab 5
Bridge Builders International
The Fab 5 International Bridge Builders models a new approach to international creative collaboration, fostering cultural exchange and launching innovative fashion to the global stage.
The program focused on Cameroon for its inaugural edition. Each year highlights a different country, scouting five emerging designers from that region to participate in a fashion show during Milan Fashion Week, connect with buyers and markets, and develop their brand through the support of a full ecosystem of mentorship and professional development.
Part fashion showcase, part educational mission, part cultural exchange, the Fab 5 International Bridge Builders project urgent the fashion industry to work harder to reflect the multicultural society in which we are living. Fashion is a powerful tool, playing an enormous role in shaping how we view and value people. When it changes, it changes not just for the good of fashion but for the society at large which then embodies and reflects those values back.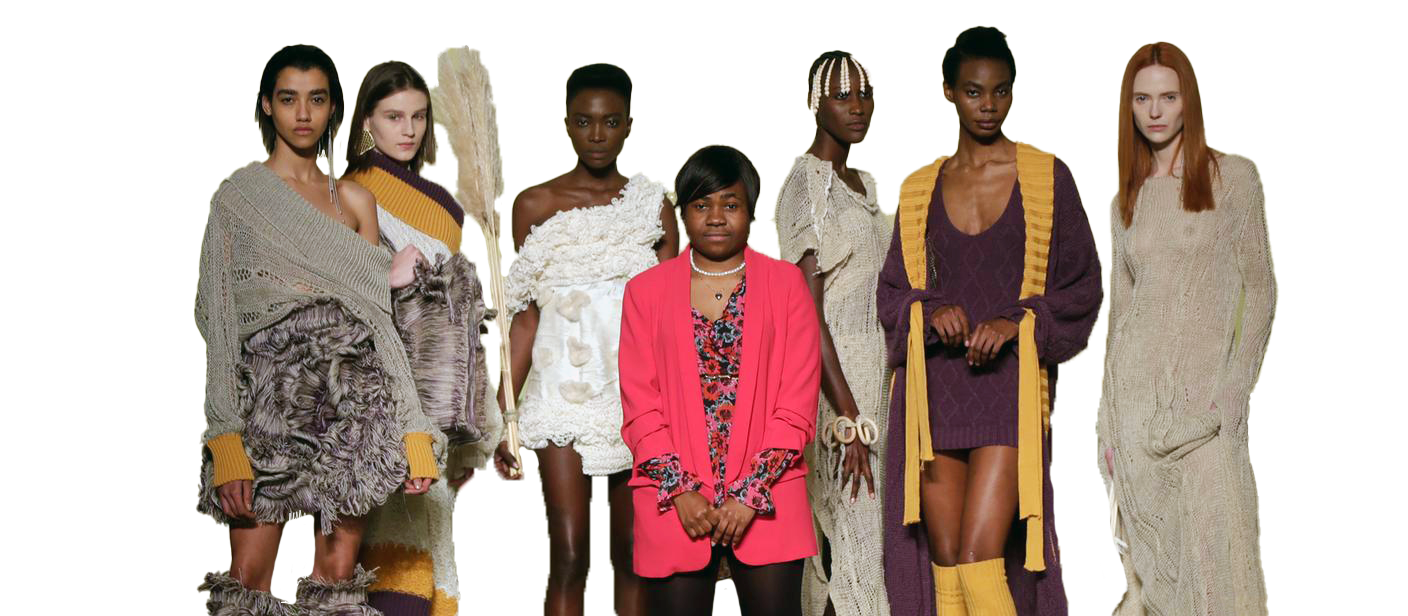 September 2021
Milan Fashion Week Spring/Summer 2022
Featuring
Sheetal Shah, Nyny Ryke Goungou, Romy Calzado Celda, Zineb Hazim and Judith Saint Jermain
Sheetal Shah
Sheetal Shah began her training in India in Ahmedabad before obtaining a BA in Textile Design at Central Saint Martins School in London. Her work earned her two internships in Italy, first in the Como silk factory district, then in Naples, where she refined her tailoring technique, before launching her own collection. This year's genderfluid Breaking Identities collection transforms ideas of denim, tailoring it into into suits and shirts that recall the diversity of the Indian contribution to fashion.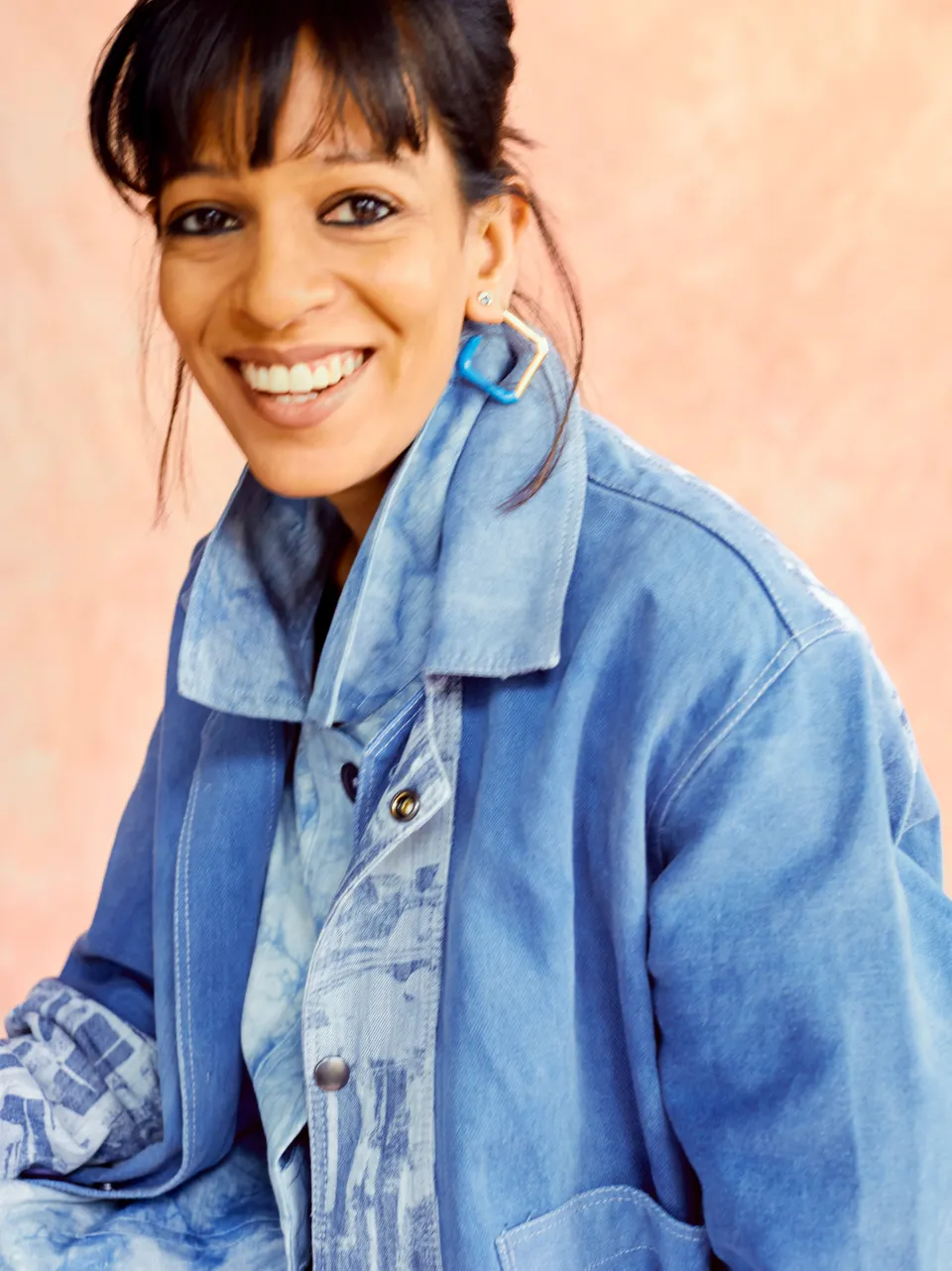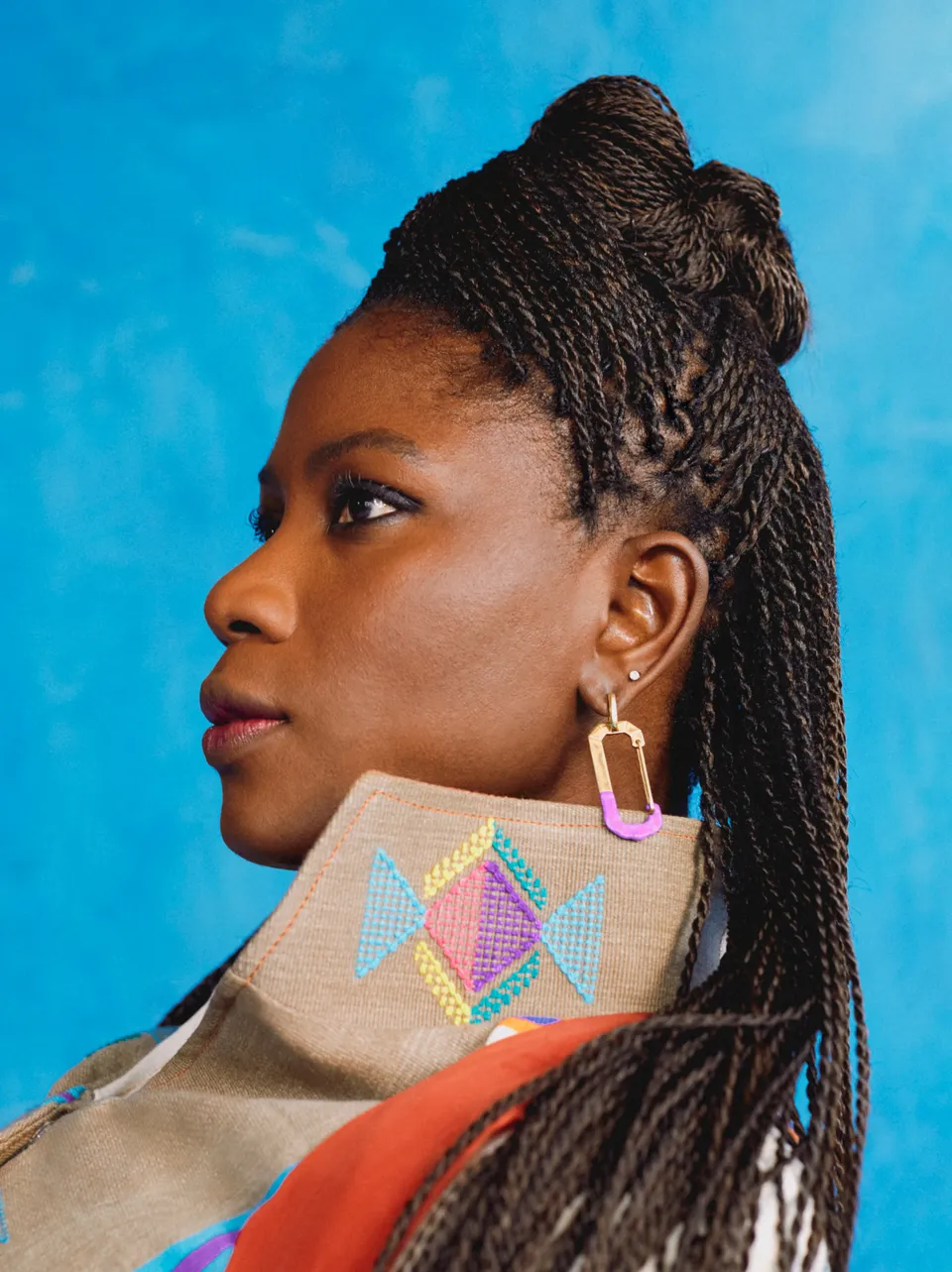 Nyny Ryke Goungou
After attending art school in Varese, Nyny Ryke Goungou graduated in Fashion & Textile from NABA, in Milan. She eventually specialized in Industrial Modelling at Istituto Secoli, in Milan, completing her schooling with a master's degree in Lingerie and Corsetry at FORMAMOD, in Paris. Nyny Ryke describes her collection as "ethical chic" because of the ethical choice of materials and processing methods, all offered in a range of warm colours reminiscent of the hues of sunsets in her home country. Her capsule collection is based on experimentation with natural fibres, through which she has patented her own contemporary reinterpretation of traditional Yoruba fabrics.
Romy Calzado
Romy Calzado Celda first attended art school in Udine, then she specialized in Fashion Design and CAD Modelling at Istituto di Moda Burgo in Milan, eventually becoming a teacher at the Palermo branch of the school. She has also developed a passion for ethnic prints through work experience at Etro.
With Unlabeled, Calzado created a capsule of anti-Covid garments. The collection was developed in partnership with Como-based company Directa Plus Spa working on cutting-edge antiviral materials.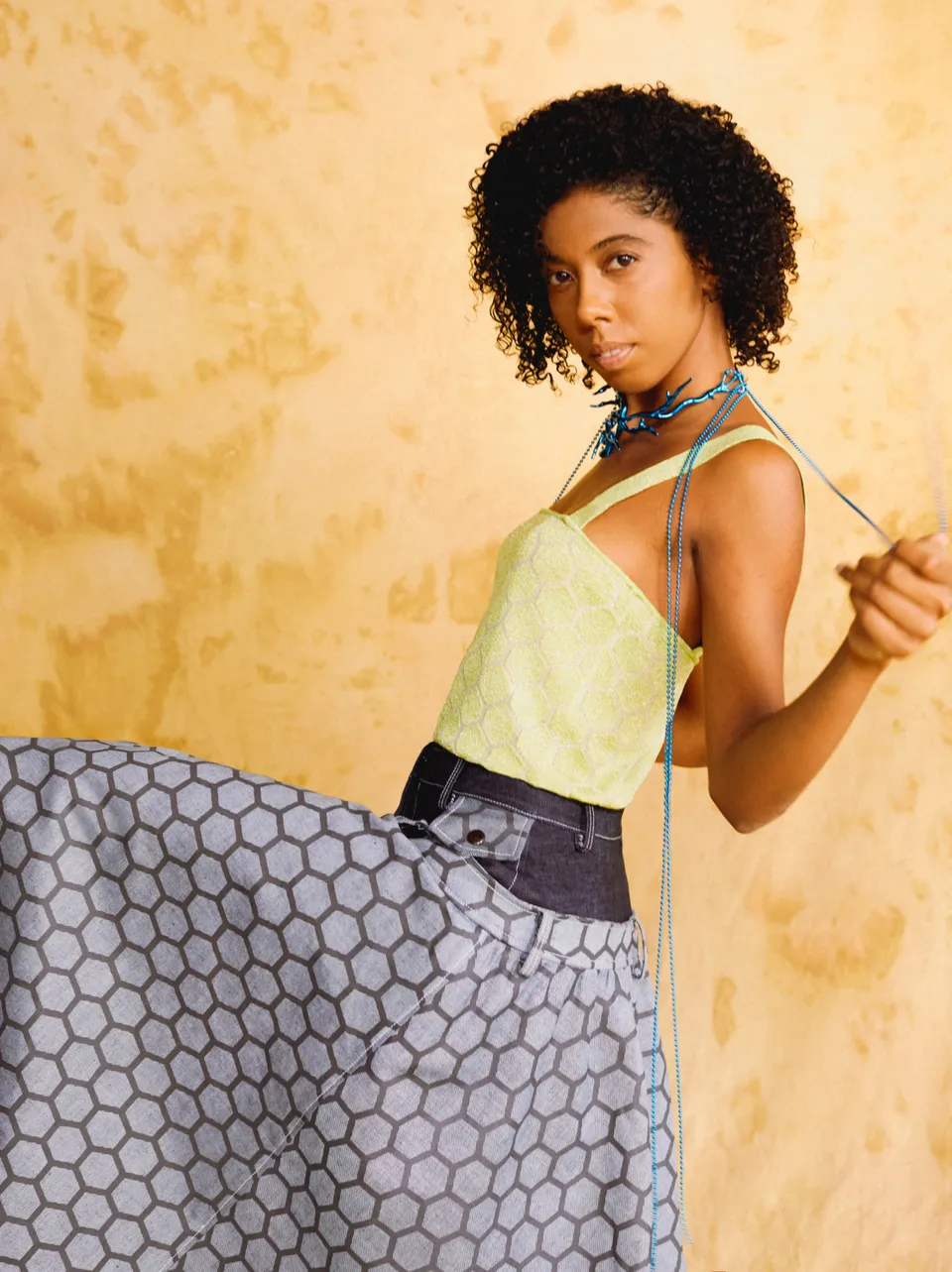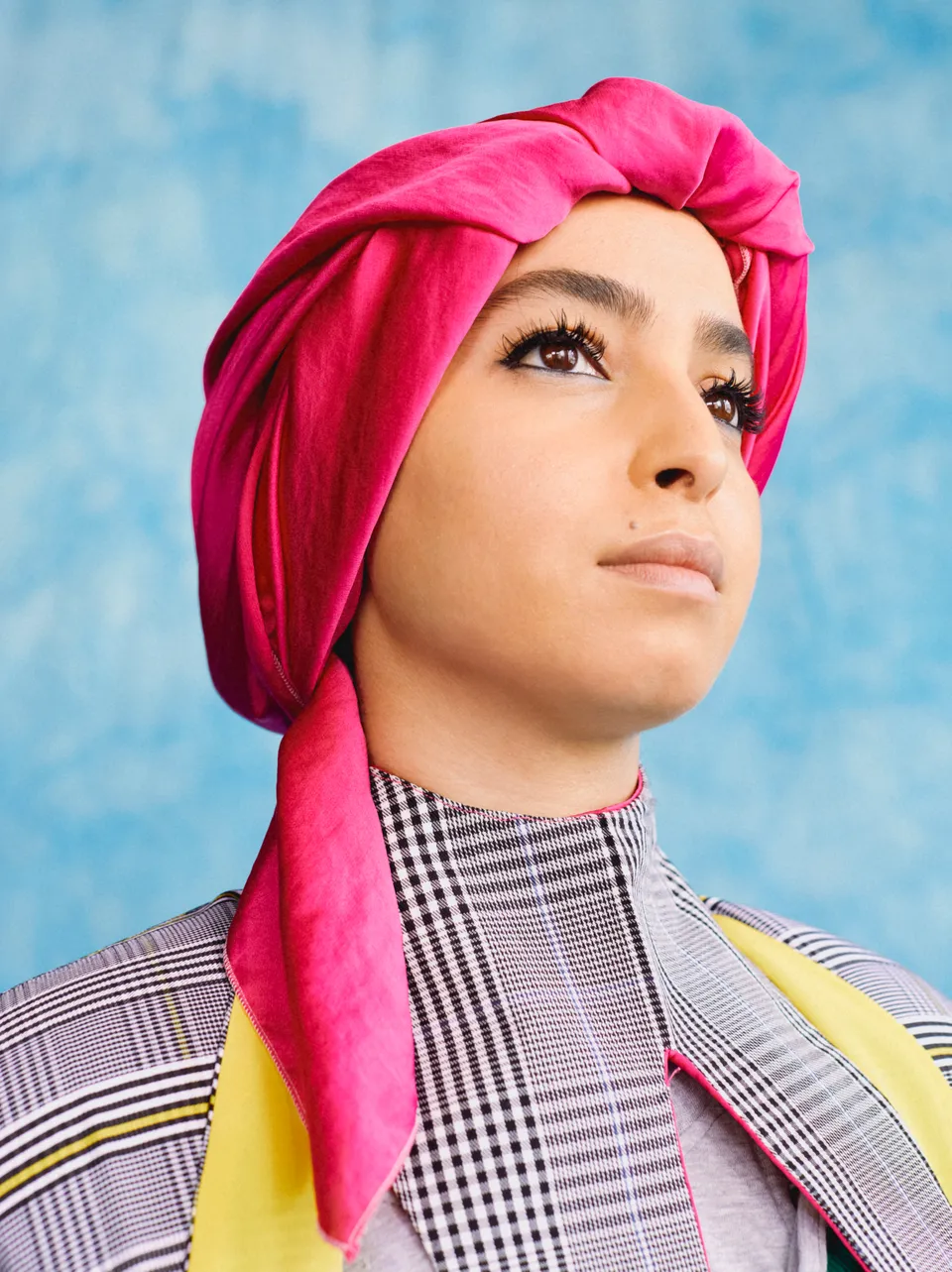 Zineb Hazim
Hailing from Morocco, Zineb Hazim's modern reinterpretation of Islamic aesthetics projects into the form of business attire for women. Her debut capsule collection reveals the ambitions and self-determination of Islamic women, giving them a voice and showing the world that being modest does not exclude being modern. In the most progressive part of the Muslim world, the new generation of female professionals is responding proudly to the West, giving an authentic and conscious image of themselves.
February 2021
Milan Fashion Week Fall/Winter 2021
Featuring
Claudia Gisèle, Frida Kiza, Karim Daoudi,
Joy Meribe, and Mokodu Falls
Claudia Gisèle
Cameroon-born designer Claudia Gisèle Ntsama's FW 2021-2022 collection is titled 100% Eco-Sustainable." All pieces are handmade in Italy from all-natural materials and pigments, pushing the aesthetic boundaries of sustainability. Her style is inspired by the world of contemporary art and Asian fashion. She loves designing fabrics for clothing and fashion in general.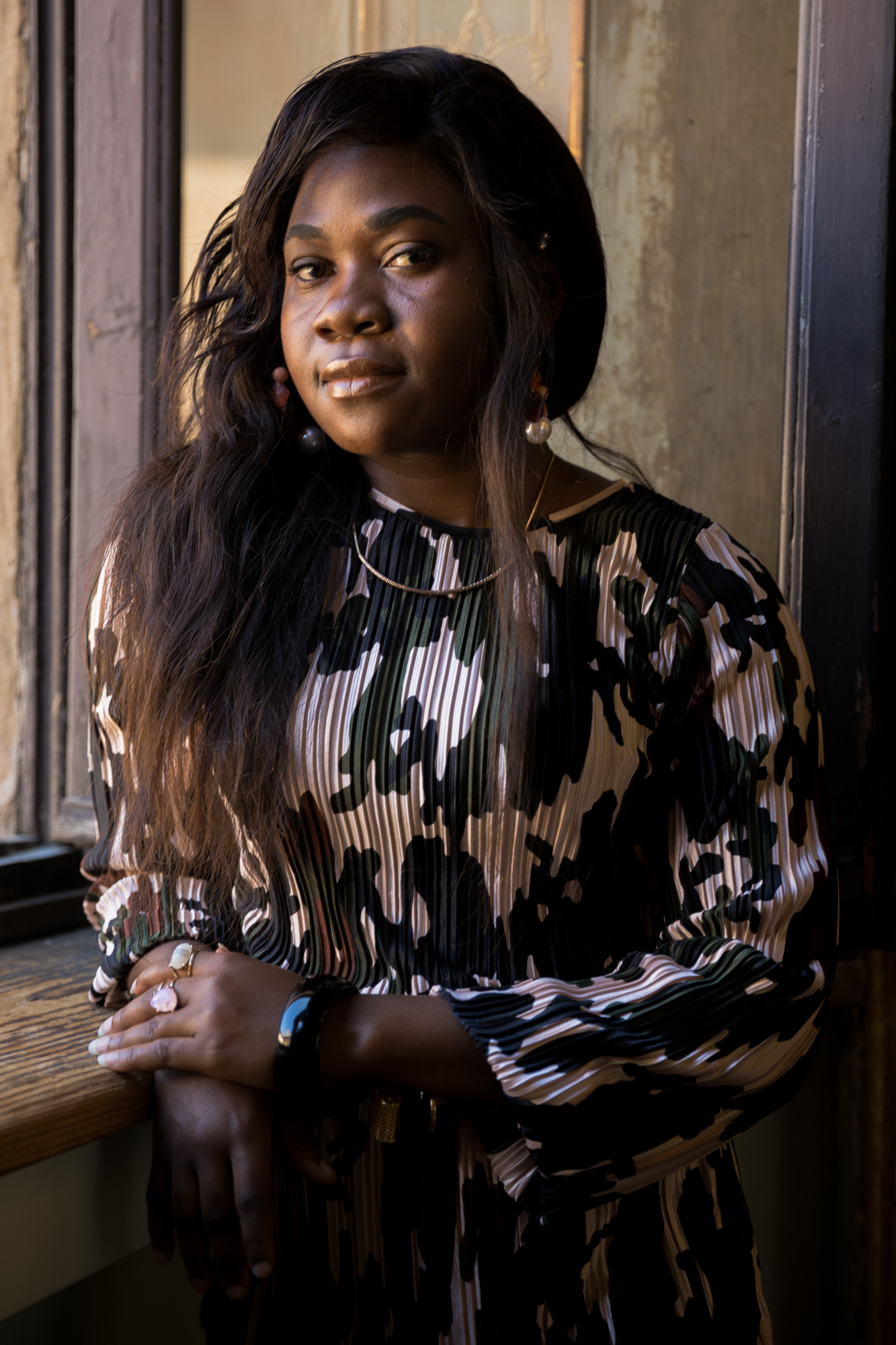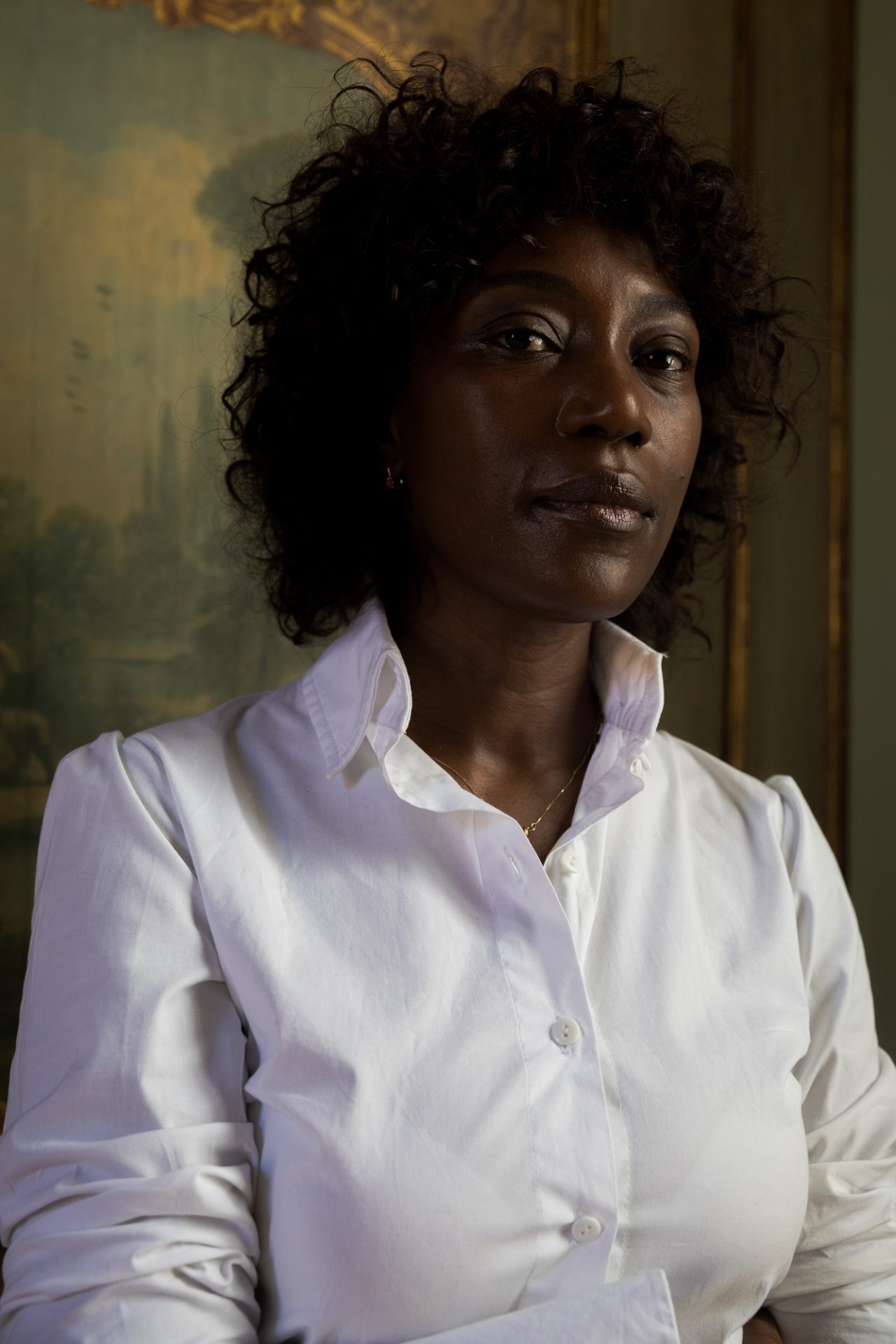 Frida Kiza
Burundi-born Marche-based designer Fabiola Manirakiza of Frida-Kiza calls her FW 2021-2022 collection "Thinking Green." Originally trained as a doctor, she began to create clothes for herself and her friends after studying fashion abroad, with a style rooted in the culture and art of Italy.
Karim Daoudi
Born in Morocco, Karim Daoudi is a young designer who lives in San Mauro Pascoli. His new capsule collection, Toucan, is inspired by the birds from central & south America and by the warm colors of Africa.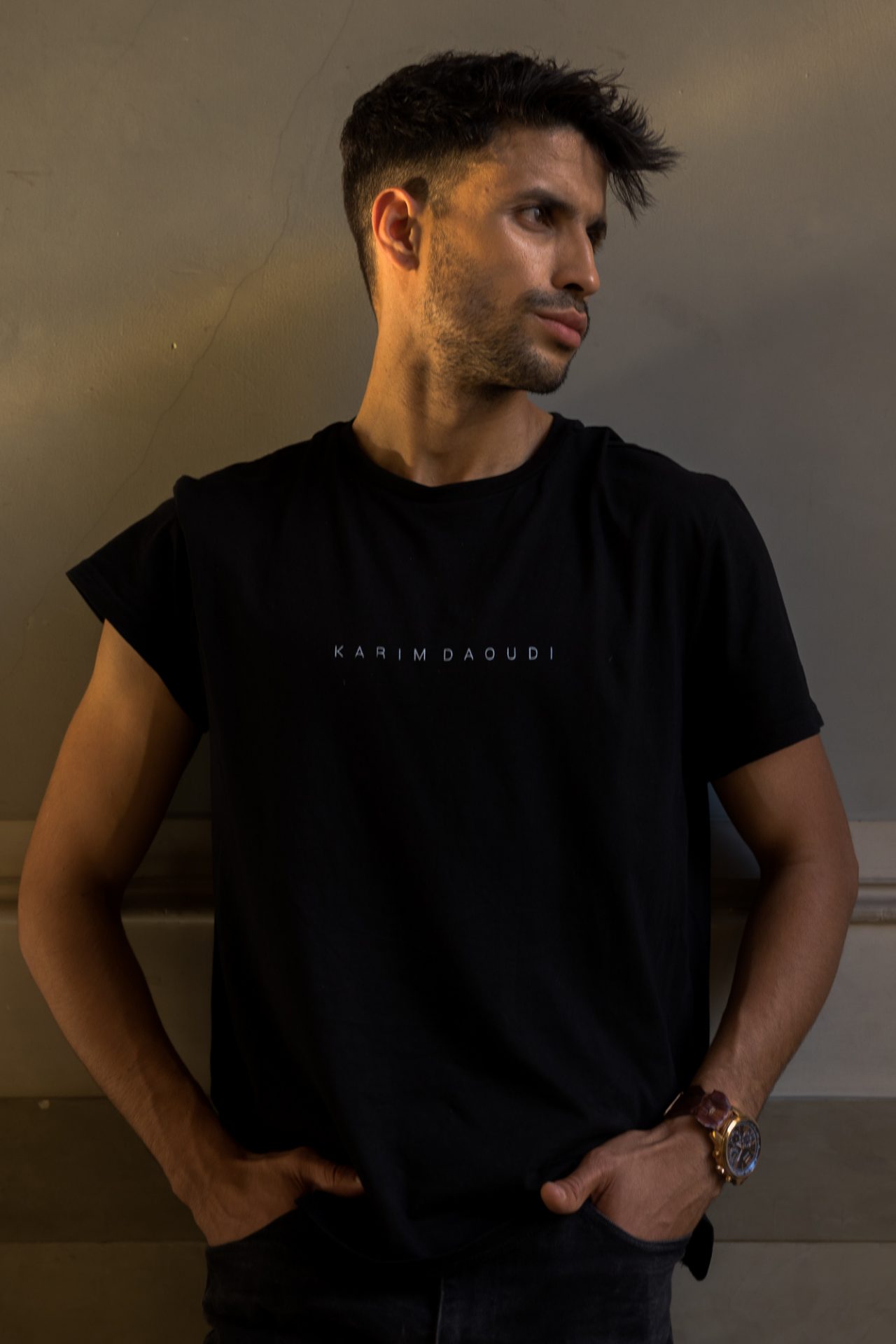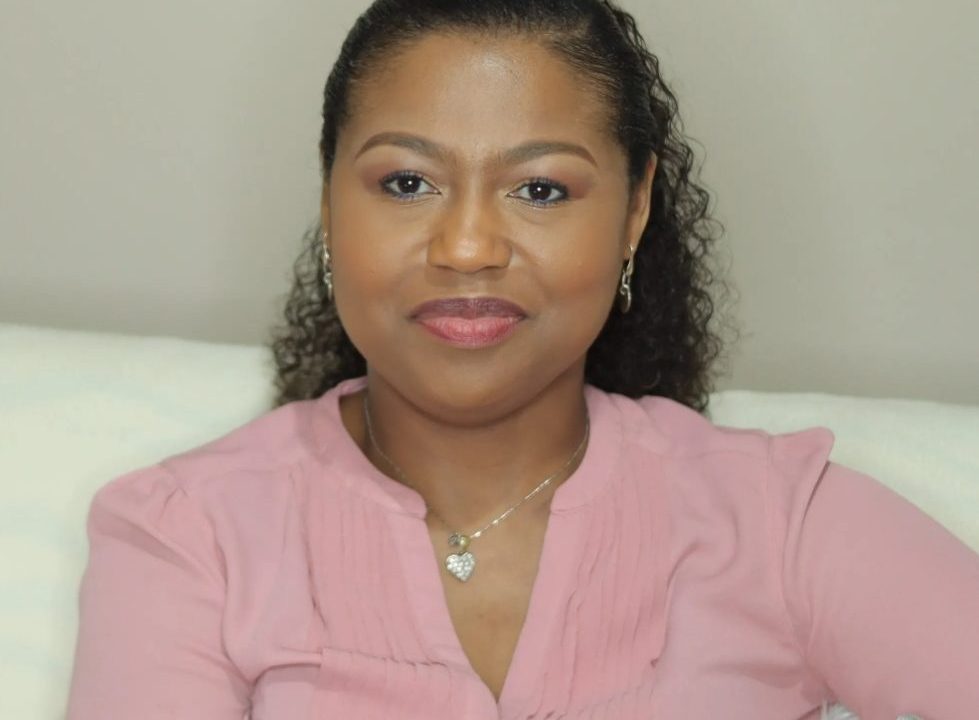 Joy Meribe
Joy Ijeoma Meribe was born in Nigeria. After graduating in Foreign Languages and Literatures in 2003 she moved to Italy and specialized in cultural / linguistic mediation, later obtaining a Master's degree in International Business Studies in Reggio Emilia. Long passionate about fashion design, she attended a fashion school connected to the Istituto Burgo circuit in Modena and Bologna while continuing her other professional activities. In 2017 she launched her brand, which she defines as "Afropolitan Made in Italy," and created her first collection.
Mokodu Falls
Based in Rome, Senegalese fashion designer Pape Macodou Fall, alias Mokodu, launches his Afro Fashion Debut with "Upcycled."